Our technology conversion is complete.
Thank you for your patience while we made investments to serve you better today and in the future.
Enhanced Online and Mobile Banking is here.

We've upgraded our online and mobile banking platforms for both individuals and businesses.
Follow the links below to find guides, videos, and FAQs about accessing and using the new platforms.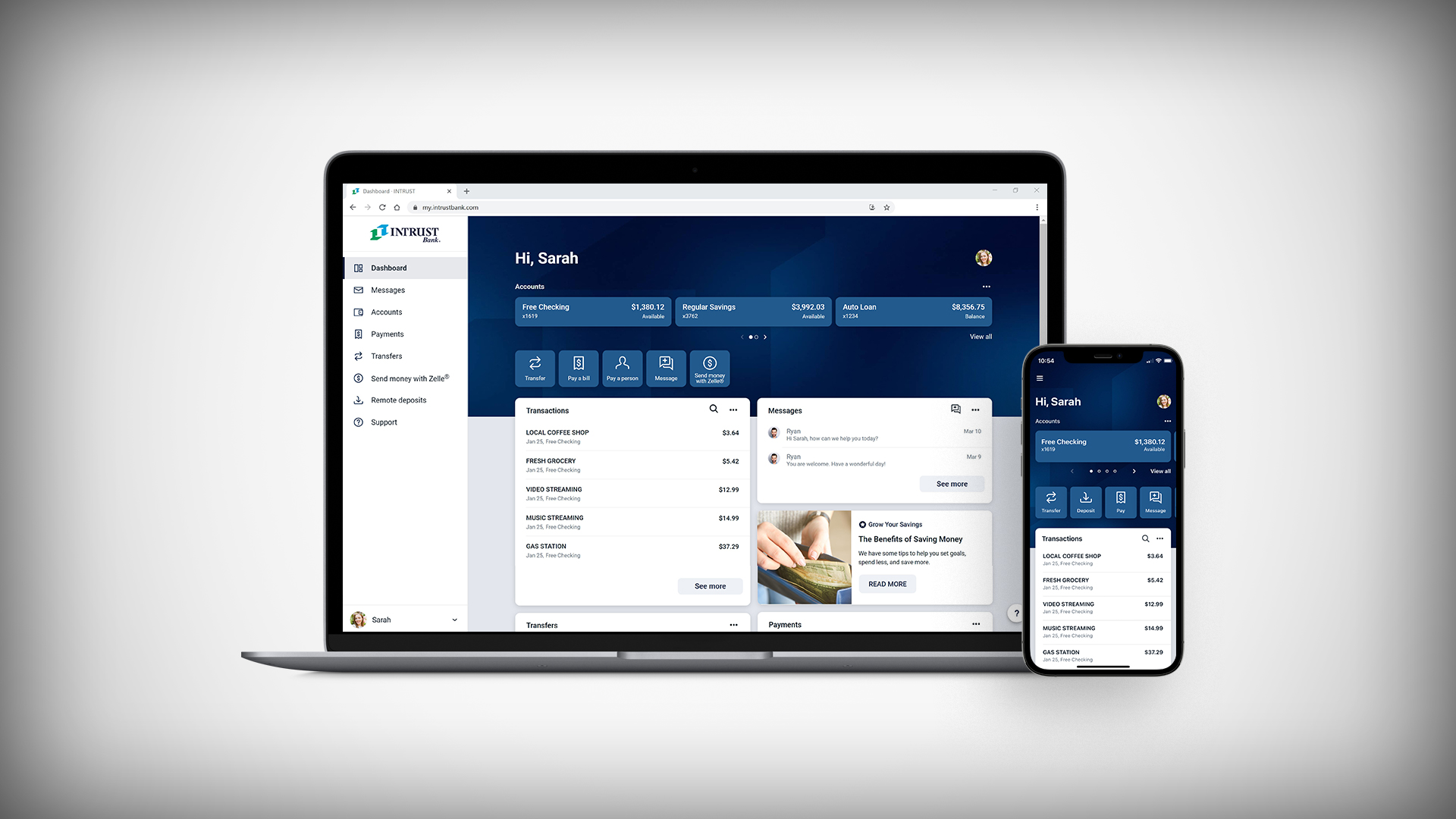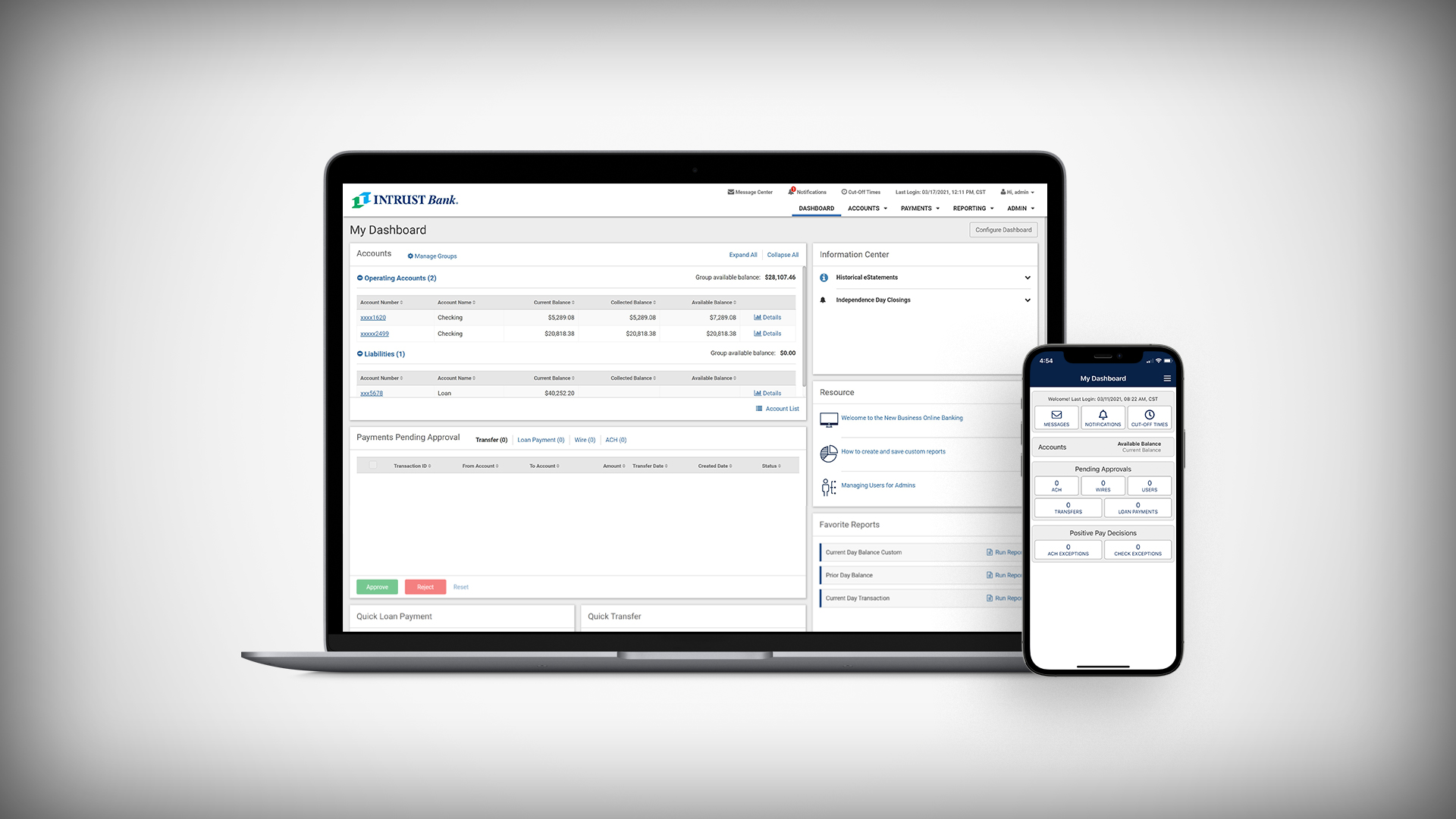 Frequently asked questions

Did my account number and/or card number change as part of this conversion?
Checking, savings, money market, time deposit, IRA account and safe deposit box numbers did not change.
Loan account numbers changed slightly. If you have a loan with us, you received a letter the week of May 10 with details and instructions on how to prepare.
Debit and ATM card numbers and PIN numbers remain the same.
Can I still use my existing checks for my deposit accounts?
Yes, our routing number and your deposit account number did not change, so you can continue using your existing checks.
How do I get logged in to personal or business online and mobile banking?
I've locked myself out of online and mobile banking. How do I get access again?
If you have had too many failed login attempts and your account is locked, we will need to speak to you to unlock your account. For personal banking, visit a nearby banking center or call 800-895-2265. For business banking, call Treasury Services at 800-905-6630.
Why am I not seeing fee activity for June on my statement?
We have waived the monthly service charge on checking and savings accounts, if applicable, on this statement period.
Why did I not receive a June 2021 business account analysis statement?
All analysis charges for June have been waived, and you will not receive a June analysis statement. Analysis statements will resume for July 2021 account activity and be mailed in August 2021.
Will my statements come on the same day?
Due to our technology conversion, deposit account statements may come on a new day of the month, depending on when you formerly received your account statement. Business accounts on the accounting period statement schedule will remain on that schedule.
| Current Statement Day | New Statement Day | Next Statement Day After June 11 |
| --- | --- | --- |
| 1st to 10th day of the month | 2nd day of the month | July 2 |
| 21st to 31st day of the month | 15th day of the month | July 15 |
| 21st to 31st day of the month | Last day of the month | June 30 |
Why aren't all my accounts combined on one statement anymore?
After our technology conversion, combined statements are available to customers who have at least one checking account. If you do not have a checking account, then you will not be able to receive one statement for multiple accounts.
Why did I start receiving a new loan statement?
If you have a personal loan and did not receive loan statements before the technology conversion, you will begin receiving a statement going forward.
If you have a business loan and previously had a coupon book and did not make loan payments through automatic debit, you now will receive a loan statement, which includes a payment remittance slip in place of your coupon book.
If you have requested not to receive a statement, you will not receive a statement in the future.
Can I still use a coupon to make payments on my loan?
Not after July 31, 2021. Account statements with a payment remittance slip have replaced loan coupon books for monthly payments.
If your payment is due before you receive a statement, you can use an existing coupon. We will accept coupons with your payment until July 31, 2021. Please begin using the bottom portion of your new statement as soon as possible.
The coupons will no longer be valid due to the account number change. Instead of a coupon, you can return the bottom portion of your new loan statement with your payment. Checks should be made payable to INTRUST Bank and can be mailed to INTRUST Bank, P.O. Box 3668, Wichita, KS 67201 or brought into a banking center.
Who can I contact for support?
Personal customers can contact a support representative by phone at 800-895-2265 or during their next visit.
Business customers can contact their relationship manager or Treasury Services at 800-905-6630 or treasuryservices@intrustbank.com.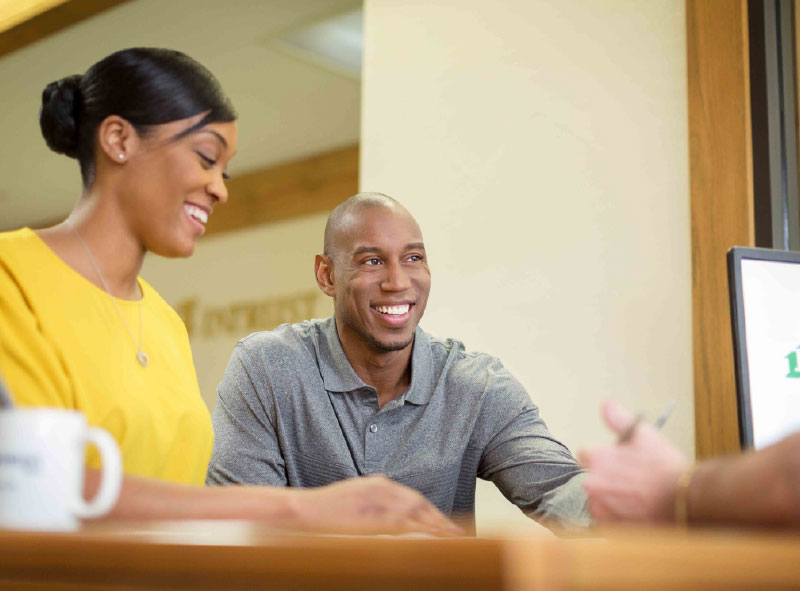 Contact us for support.

Your relationship is important to us, as is your experience when utilizing our services.
If you have questions, please call us at 800-895-2265 or ask an INTRUST Bank employee during your next visit. We are ready to assist you.