Treat yourself to peace of mind
with card management.

If you misplace your debit card, use online and mobile banking to turn it off and back on.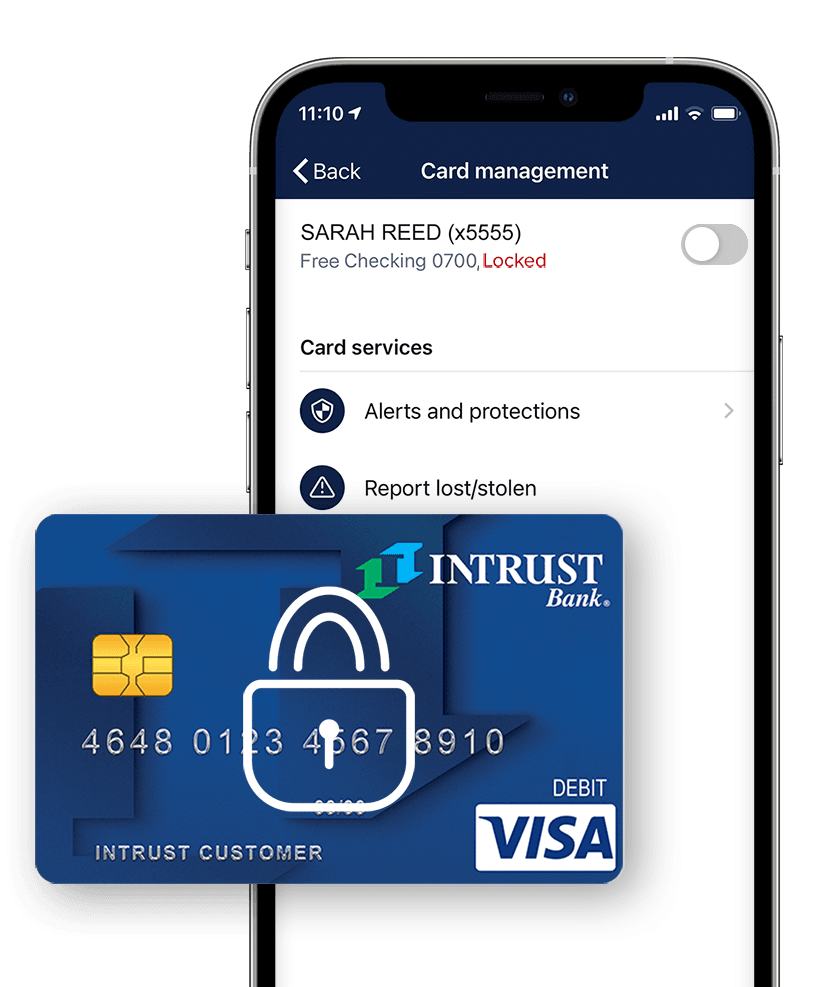 Prevent Account Takeover Fraud

Scammers will do whatever it takes to steal your personal information and use it to commit fraud. Whether they use email, text messages, phone calls, or social media, their tactics can be incredibly convincing.
No bank will ever contact you and ask you for your online banking login credentials. Read on for more information on account takeover fraud, how to spot a scam, and what to do if it happens to you.
Financial guidance you can trust.

How To Pay All Your Bills Efficiently
08/27/2021
Use the bill payment feature of Personal Online and Mobile banking to make bill payments to any business in the U.S.
Alerts Deliver Important Account Information To You
08/27/2021
Set up balance, transaction, debit card, and bill pay alerts to stay up-to-date on activity occurring on your accounts.
Contactless Payment through Mobile Wallet
08/31/2020
With secure technology, smartphones are changing the way we spend money, including making convenient payments in just a tap with mobile wallet.
Month or monthly is an approximate four (4) week period or cycle, not necessarily a calendar month.
The creditor and issuer of these cards is Elan Financial Services, pursuant to separate licenses from Visa U.S.A.