Easy

Free


Checking

with no monthly1 service charge.

Open a free checking account with any amount and get access to easy-to-use digital tools, a Visa® debit card, and 55,000+ surcharge free ATMs, all included with your account.

or find a banking center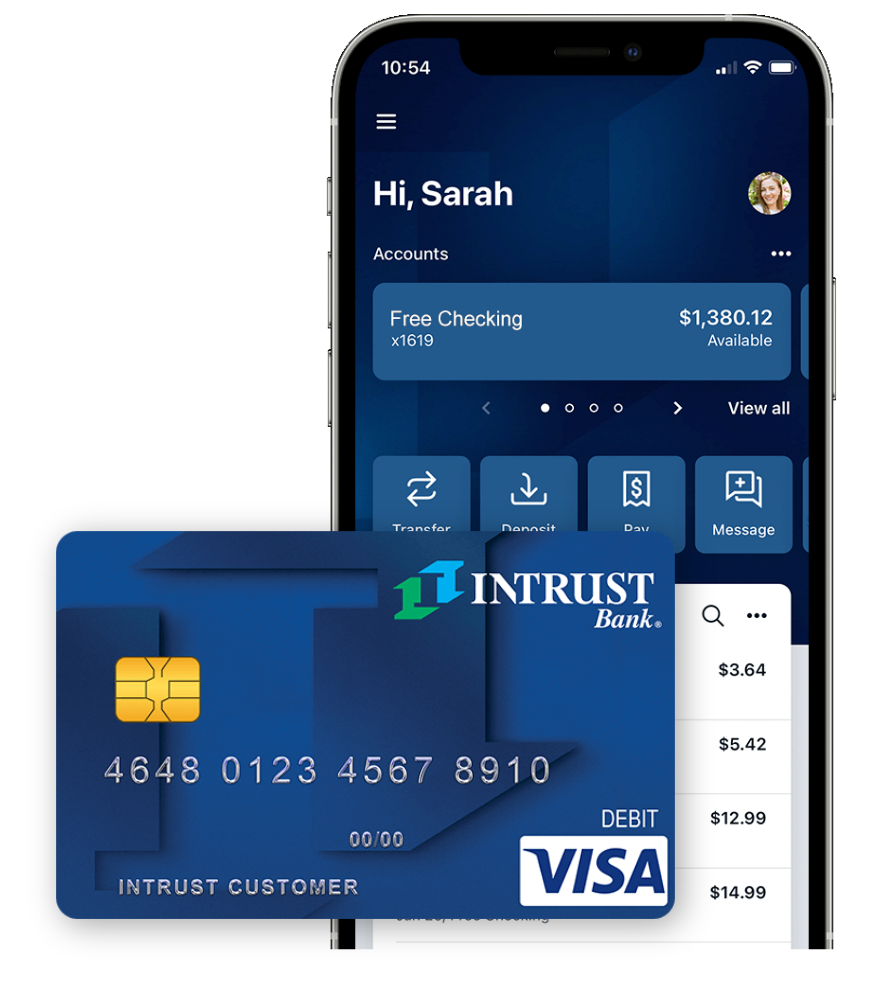 Grow your small business

Start with an INTRUST Free Small Business Checking account. As your business expands, we'll be there to support you with payment processing services2, business credit cards3, small business loans through the Small Business Association (SBA), fraud prevention tools, and more.
Financial guidance you can trust.

Debit and Credit Cards: What to Know and When to Use Them
08/10/2022
Debit and credit cards offer you flexibility in how you pay for purchases. Learn about strategic ways to use each card.
How to Save Money: Creating a Strategy
05/17/2022
Create a savings strategy that works for you. Learn how to identify your goals, evaluate your needs, and choose efficient methods.
How to Pay Off Credit Card Debt
03/14/2022
If you want to pay off credit card debt, the first step is to make a plan. Use these strategies and tips to get started.
Month or monthly is an approximate four (4) week period or cycle, not necessarily a calendar month.
All merchant processing products and services are offered and managed through Elavon. Elavon is the exclusive provider of merchant services for INTRUST Bank.
The creditor and issuer of these cards is Elan Financial Services, pursuant to a license from Visa U.S.A. Inc.
Zelle and the Zelle related marks are wholly owned by Early Warning Services, LLC and are used herein under license.