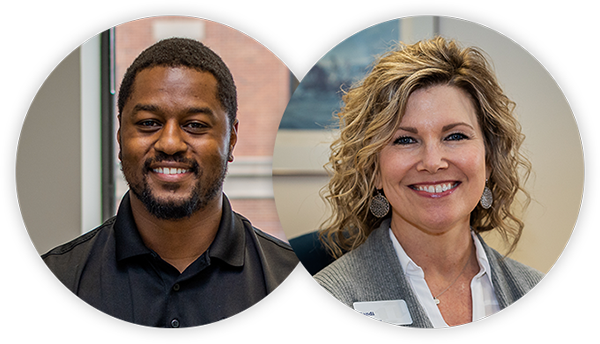 Committed to your well-being.
We're using every available resource to stay connected to our customers and communities. Even though our lobbies are temporarily closed, we're still here to offer support and stability, as we have for more than 140 years. Don't hesitate to contact us if we can assist you in any way. If you're an INTRUST customer facing financial hardship due to COVID-19, please let us know. Leverage the stability and growth of a guaranteed return. Open an account with a minimum of $500.
Current customers can also contact us by phone to open.
Resources for a healthy financial life

Protect Yourself from Coronavirus Scams
03/30/2020
The coronavirus has brought with it an increased number of scammers looking to take advantage of the situation. At INTRUST, we have a responsibility to the people we serve and are doing everything we can to ensure the security of your information, but it's important that you stay informed to help keep yourself and your accounts protected.
Save Smarter: What Are CDs and How Do They Work?
10/01/2019
If you've just embarked on your savings journey, figuring out what tools to use can feel like navigating uncharted territory. Even if you've been saving for years, there could be savings options you haven't yet considered. CDs are among those options, and they may be beneficial for you and your financial goals.
The Benefits of Saving Money: Set Goals, Spend Less and Save More
07/25/2019
If faced with an unexpected $400 expense, almost 40% of American adults say they wouldn't be able to cover it with cash, savings or a credit card charge they could quickly pay off. Read on to learn more about savings and setting goals for your own financial health.
INTRUST Bank time deposits (TDs) are similar to certificates of deposit (CDs) but are issued with a receipt and not a certificate.
Annual percentage yield (APY) quoted is accurate as of

3/19/2020

and is subject to change without notice. Withdrawals will reduce earnings. Substantial penalty for early withdrawal.